Tooth Whitening
If you're looking for a dentist in or near Gladstone to whiten your teeth by several shades, you've come to the right place. Read on to learn more about how this process works, and then contact us to make an appointment today!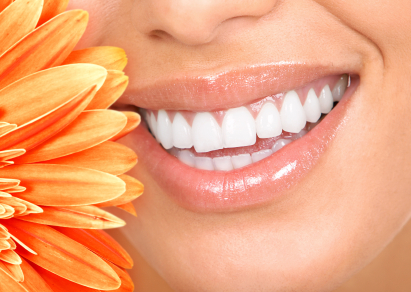 Whitening your teeth in the dentist's office
Our Gladstone dentists provide professional-quality tooth whitening treatments for our patients. There are a lot of things out there that can stain our teeth—foods and beverages such as tea, coffee, soy sauce and berries are known for their tooth-staining abilities. Regular consumption of tobacco, caffeine and alcohol can also stain teeth over time.
Many people are using advanced whitening treatments to make their teeth look healthy again. There are many over-the-counter tooth whitening products, but the majority of them won't whiten your teeth as much as a single visit to the dentist can. Some whitening tooth pastes can whiten your teeth, but also contain materials that can wear down the enamel on your teeth with regular use.
We use the latest in tooth whitening technology to greatly improve the look of your smile without harming your teeth, a special bleaching agent that is applied directly to the teeth. Best of all, it usually takes just one office visit to complete.